VOLKSWAGEN ALL-NEW E-GOLF IN TORONTO
April 18 2017,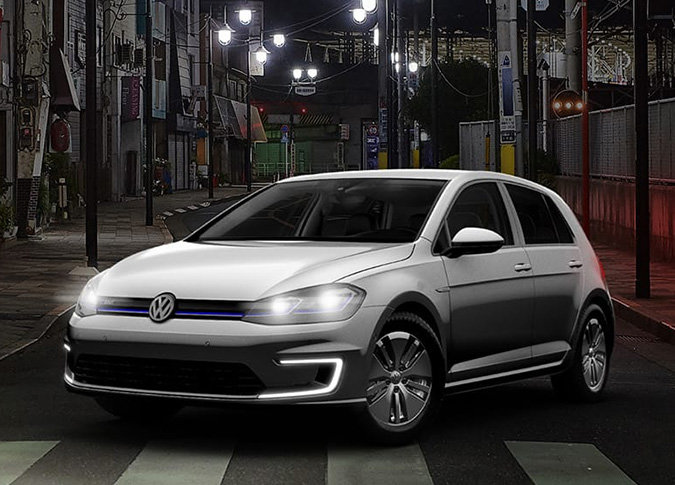 Trend 2017: All Fun, No Fuel with Electric Vehicles Like the e-Golf
From the Leaf to the Model 3, electric vehicles and EV technology are one of the hottest trends for 2017. This year's Canadian International AutoShow had an entire Electric Avenue where attendees were offered "Plug'n Drive" test drives and it was a busy booth! People are clamoring to try the latest in electric vehicles, and we have been hearing a lot from our customers about how excited they are to hear Volkswagen has their own electric model: the Volkswagen e-Golf!
The e-Golf is a hatchback designed with the performance of the golf while maintaining a 100% electric ride. The e-Golf has all the same traits you've come to know and love about the gas-powered model, responding with precision and ease and reaching speeds of up to 150km/h and a maximum torque of 180 lb.-ft. Thanks to battery placement underneath the cabin, weight distribution is superb without affecting cargo space.
Performance is great, but what about range? Rest assured that the e-golf has an impressive range to match its performance. With a 134-hp 100-kWh all-electric motor powered by a 35.8-kWh lithium-ion battery, this hatchback has an estimated range of 201km.* All you need to do is plug, charge, and drive!
The e-Golf is styled to impress, with C-shaped signature front and rear lights and premium features like the Digital Cockpit, and a clever battery design that maximizes cargo space and weight distribution.