Winter Tire Special - Volkswagen Atlas Package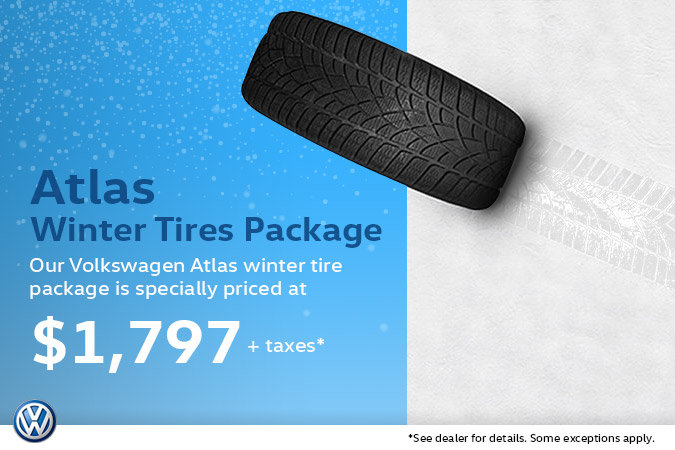 Our Winter Tire Specials are HERE!
Looking for some winter tires for your Atlas?
For a limited time, get a complete set of four Bridgestone Blizzak snow tires at $1,797 +taxes* Eligible model years include 2017 and up.
When temperatures drop below 7°C the tread compound on all-season tires begins to harden, causing loss of grip on cold, wet roads. Winter tires, however, remain flexible and can still grip at low temperatures, thanks to a higher percentage of natural rubber.
Order your tires today!
*See dealer for details. Some exceptions apply.