Winter Tire Special - Volkswagen Passat, Beetle or Golf Alltrack Package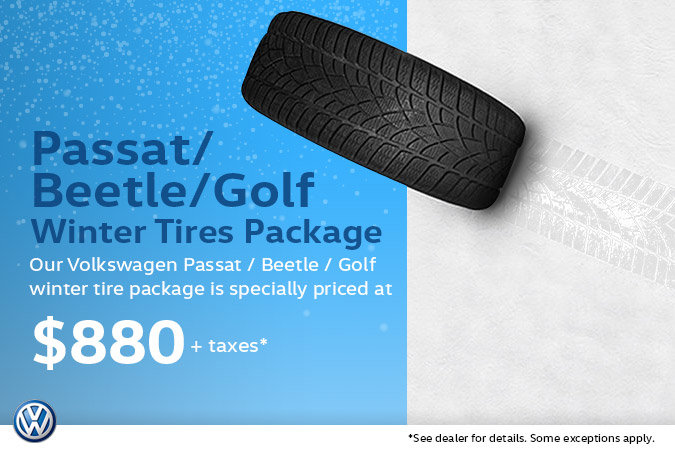 Our Winter Tire Specials are HERE!
Looking for some winter tires for your Passat, Beetle or Golf Alltrack?
For a limited time, get a complete set of four Bridgestone Blizzak snow tires at $880 +taxes* All model years are eligible!
Don't have anywhere to stick your all-seasons during the colder months? We offer FREE storage for one season if you purchase your winter set here.
When temperatures drop below 7°C the tread compound on all-season tires begins to harden, causing loss of grip on cold, wet roads. Winter tires, however, remain flexible and can still grip at low temperatures, thanks to a higher percentage of natural rubber.
Order your tires today!